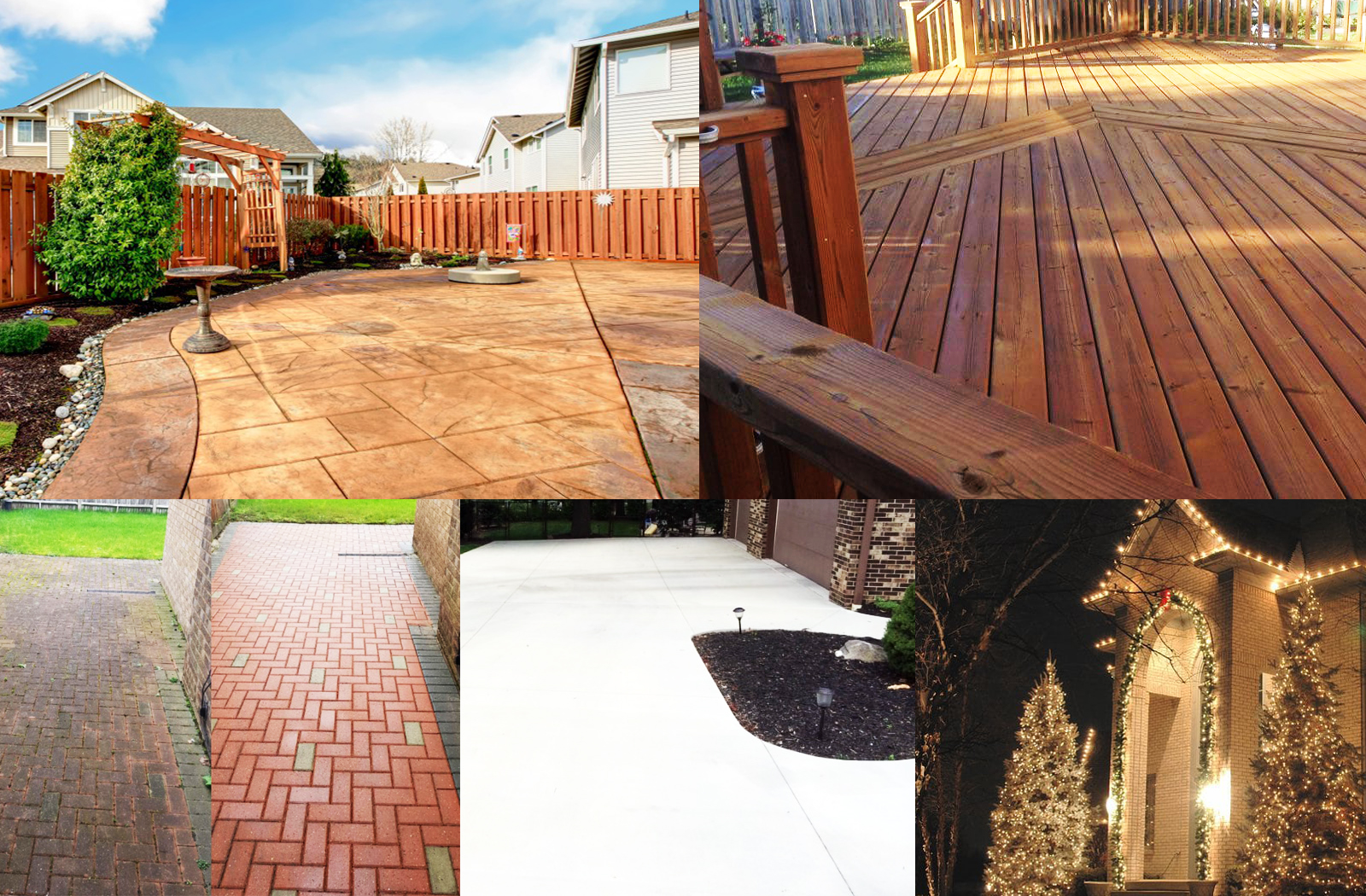 Master Decker is your choice for a wide range of services.
We help people by being their trusted contractors for home improvement. With experience in project like yours, professional connections, respect for your property, and overall money savings, were here for you.
Read more ABOUT US >
Master Services
We have crews that specialize in several services and if can't help you with your project, we'll refer you to professionals we've worked with before.
Learn more about our SERVICES >
Additional Benefits
See what our customers are saying about working with us.
Read our TESTIMONIALS >
Can't believe how well they restored our deck. It looks like new! Fast, efficient and reasonably priced. W.Truant, Windsor, Ontario
On behalf of my wife and I, just want to express how pleased we are with the restoration of our...read more→
The amber colour is gorgeous. It looks just as I wanted, so I am thrilled! H.Carey, Tavistock, Ontario
I am so happy with how our deck cleaning and staining turned out. Matt and his crew were very responsive...read more→
Just thought I send you my appreciation for a job very well done. A. Keller, London, Ontario
Thanks again deck looks great. L. Mcguire, Guelph, Ontario
Easy 3 Step Process
Getting started with us is as easy as 1, 2, 3
How much do your services cost?
Tell us about your project and find out today!

Thank you to our past and current clients!
The crew was prompt, worked steady and did a great job. 10/10
Shirley and Jim Newton

The deck looks beautiful and the crews were very competent and diligent – also a pleasure to have around. The process was very efficient. 9/10
Richard Hill, London, ON

10/10 Quick responses and open communication
Martha Dutrizac, London, Ontario
"The deck is fantastic – my children and husband love it!! I would recommend Master Decker in a heart beat.

Diana Farlow, London, ON
I am so happy with how our deck cleaning and staining turned out. Matt and his crew were very responsive to enquiries, punctual and thorough. They paid attention to the little details and were a pleasure to work with. I highly recommend them.
A. Keller, London, Ontario
I just wanted to say a huge THANK YOU for the excellent job you did on our decks. Our backyard looks amazing now. You've made our old corroded deck look like new and we love the stain. We also really appreciated your high level of customer service. We will be recommending you to our friends and family and hope to have you do a few other projects at our place in the near future! Thanks again!
S. & C. Dugas, London, Ontario