Fence Installation Company in London
Serving Woodstock, Hamilton, Kitchener-Waterloo, the GTA and surrounding areas
Request a Quote
Master Decker strives to be the best fence building construction contractor in South Western Ontario.
Welcome to our Fence Building Installation Company service page in London, Ontario! We are a team of skilled professionals who take pride in delivering high-quality fence installation services to both residential and commercial clients. Whether you are looking to improve the security of your property or enhance its aesthetic appeal, our team has the experience and expertise to meet your needs.
Our Services:
Residential Fence Installation: We specialize in designing and installing a variety of residential fences, including wood, vinyl, aluminum, and chain link fences. Our team works closely with you to understand your unique requirements and preferences, and we offer a wide range of fence styles and designs to choose from. Our installation process is quick and efficient, and we ensure that your fence is installed to the highest standards of quality.
Commercial Fence Installation: Our commercial fence installation services are designed to meet the unique needs of businesses in London, Ontario. We understand that commercial properties require durable and secure fencing solutions that can withstand the rigors of everyday use. That's why we offer a range of commercial fence options, including chain link, vinyl-coated chain link, ornamental iron, and steel fences.
Fence Repair and Maintenance: Our services don't end with fence installation. We also offer fence repair and maintenance services to ensure that your fence stays in top condition for years to come. From fixing a broken post to replacing a damaged panel, our team has the skills and expertise to handle all types of fence repair and maintenance needs.
Why Choose Us?
Experienced Professionals: Our team has years of experience in the fence installation industry, and we are committed to delivering the highest quality of service to our clients.
High-Quality Materials: We only use the best quality materials for our fence installations, ensuring that your fence is durable, long-lasting, and looks great.
Customizable Solutions: We understand that every property is unique, and we offer a wide range of customizable fence solutions to meet your specific needs and preferences.
Affordable Pricing: We offer competitive pricing for all our services, ensuring that you get the best value for your money.
Excellent Customer Service: Our team is dedicated to providing excellent customer service, and we strive to ensure that our clients are completely satisfied with our work.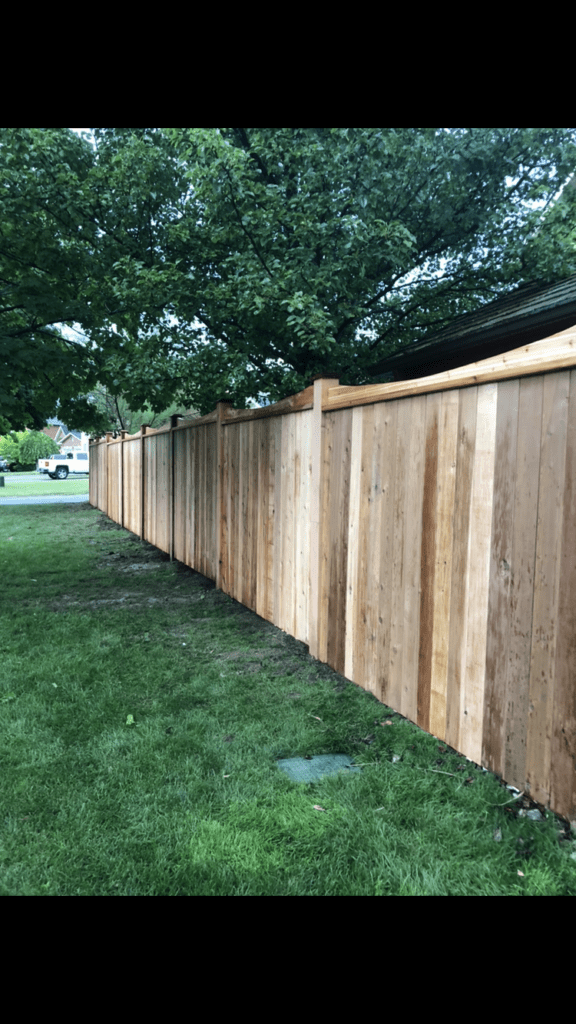 Contact Us Today!
If you are looking for a reliable and professional fence installation company in London, Ontario, look no further than our team. Contact us today to schedule a consultation, and let us help you transform your property with a beautiful and secure fence.
Installing a new fence on your property adds value, security, and privacy to your home. We offer different styles of fences to best fit your needs and budget. Master Decker installs 5', 6', and 7' privacy fence options.
We can also help you with fence repairs. Instead of replacing the entire fence, most of the time we can help by replacing your posts. Typically post replacements cost between $400 – $500 per post depending on how difficult the post is to remove from the ground. The old fence is then reinstalled to the new posts.