Master Decker

South-Western Ontario – Deck Builders
Transform Your Backyard
Master Decker is your premier choice for deck construction services in South-Western Ontario. We proudly offer a vast array of products and services including the creation of new decks, replacement of existing ones, and designing poolside installations – even pergolas! We utilize top-notch materials such as Trex®, Azek® composite wood boards that offer UV protection, Timbertech™ vinyl railings and much more.
Master Decker is here to enhance your outdoor space, ensuring you fully enjoy South-Western Ontario's scenic beauty and pleasant weather. Renowned for our unwavering commitment to safety and reliability, we are your go-to company for all deck-building needs. Our attractive combination of low material and labor costs, high-quality installations, and meticulous craftsmanship make us a favored choice for those seeking a durable outdoor space.
We offer a broad spectrum of decking materials including Brown Pressure Treated, Premium White Cedar, popular composite options such as Trex Boards and Azek, for those seeking a lifetime product.
We guide you through the entire process, from material selection to showcasing our past projects for inspiration, making your outdoor living space dream a reality.
At Master Decker, we specialize in creating stunning yet practical decks that are robust enough to weather all seasons. Our high-end outdoor living spaces are designed to withstand Canadian winters.
We take pride in building decks and outdoor structures that stand the test of time. Our deck experts passionately assist homeowners in turning their vision into reality, guiding them through each step. From budget-friendly, functional decks to preimum showcase, we've got your needs covered at Master Decker.
We carefully help you consider several factors including your personal taste, available decking materials, the structure of your home, and your budget. Our goal is to surpass your expectations, providing a deck that is not only aesthetically pleasing but also easy to maintain throughout the year. Trust in our team at Master Decker to build a deck that you can cherish for a lifetime!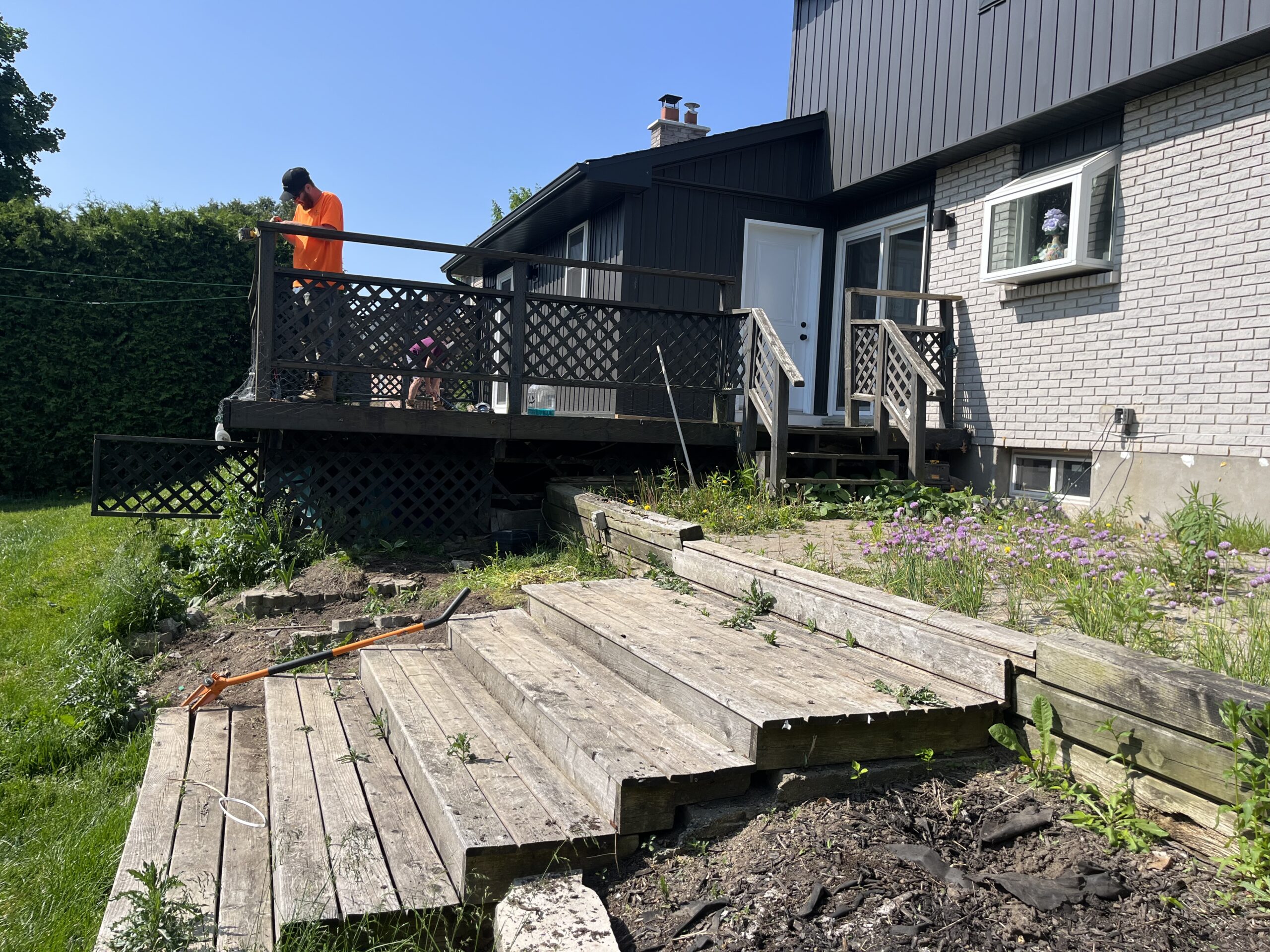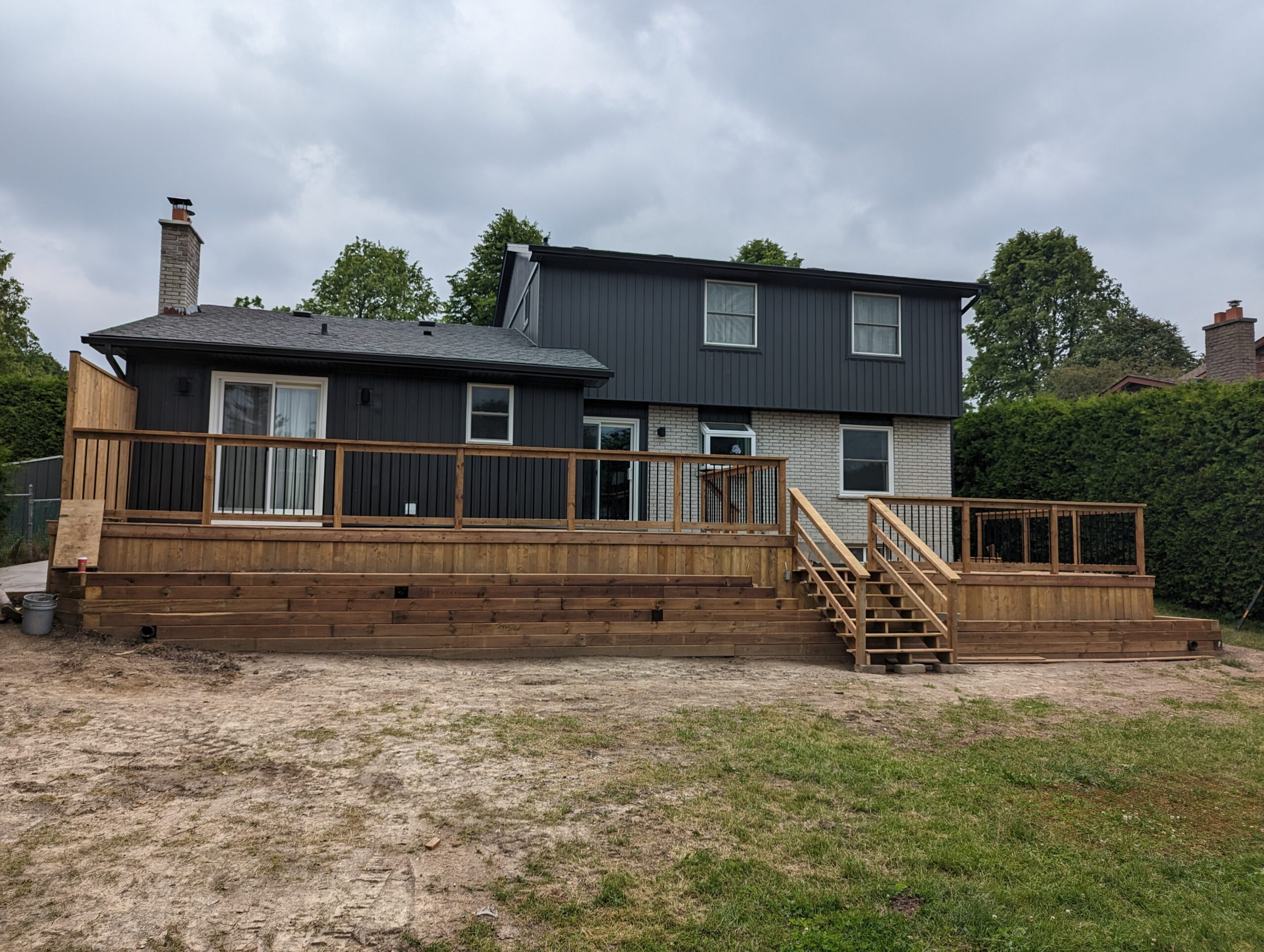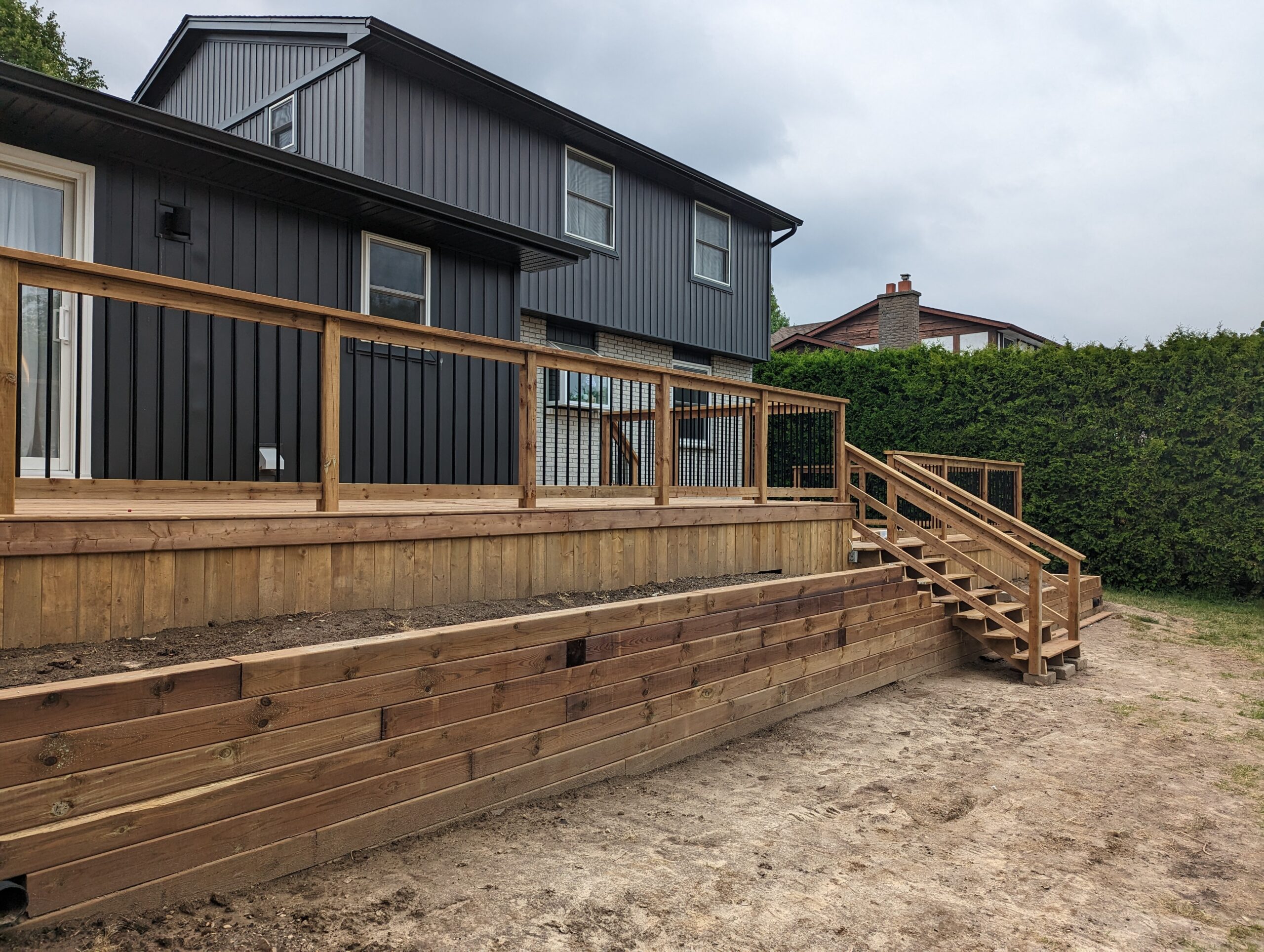 Our

Deck Building

Related Services:
Design and Consultation: Our team works closely with you to understand your unique needs and preferences, and we offer a range of design options to choose from. We consider factors such as the size of your property, desired use of the deck, and your budget to create a deck that is both functional and visually appealing.
Deck Building: Our deck building process is quick and efficient, and we use only the best quality materials to ensure that your deck is durable and long-lasting. We offer a range of materials, including composite decking, natural wood, and PVC decking, and we can create a deck of any size and shape to meet your needs.
Deck Repair and Maintenance: We also offer repair and maintenance services for decks to ensure that they remain in top condition for years to come. Whether you need a new coat of stain or a board replaced, our team has the skills and expertise to handle all types of deck repair and maintenance needs.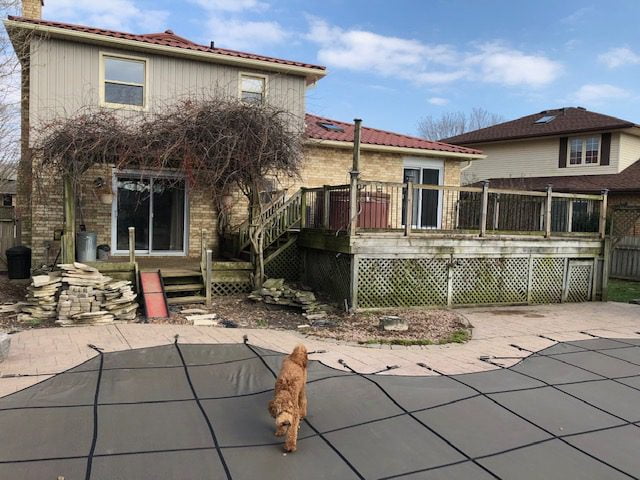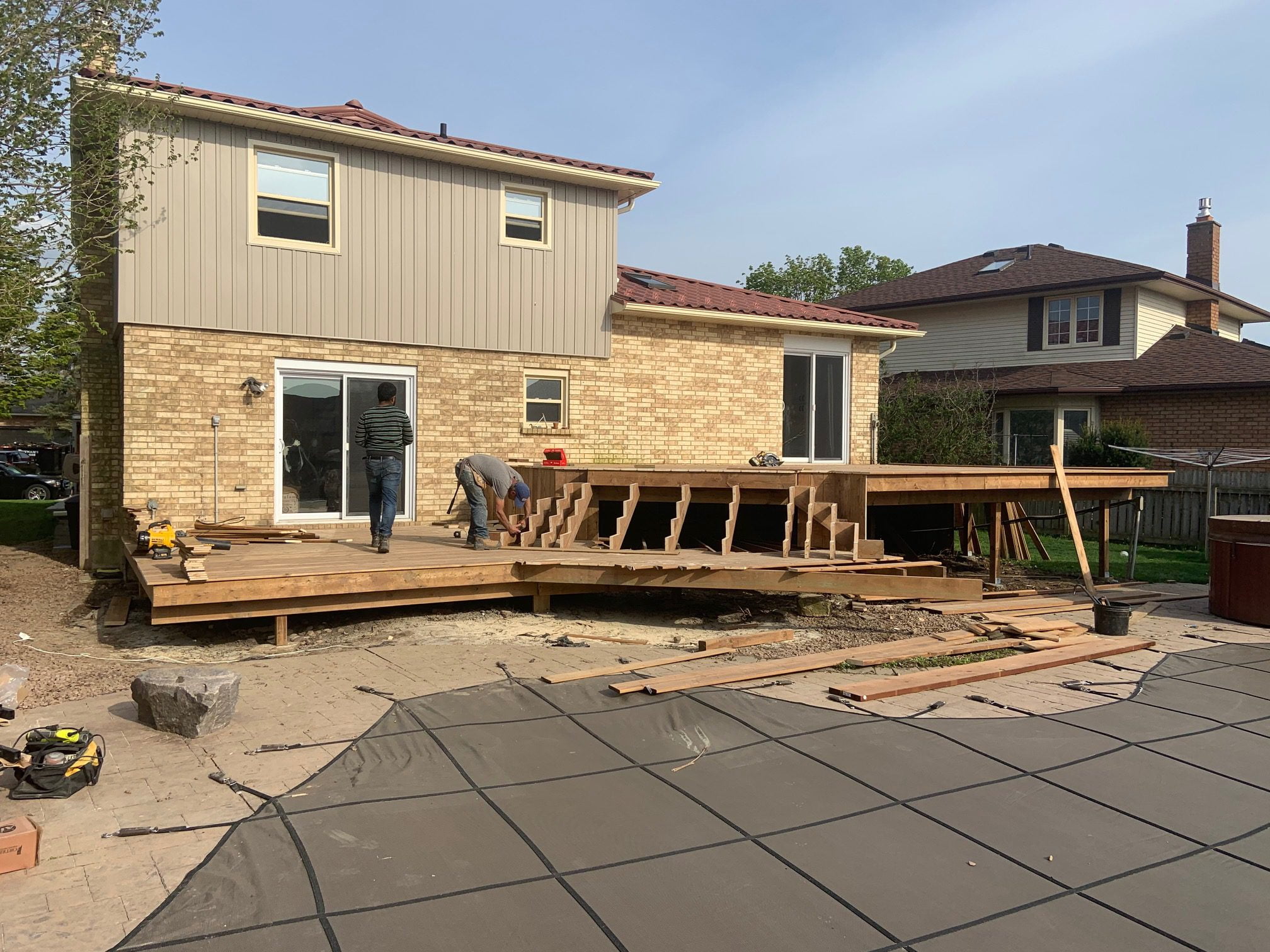 Why Choose

Master Decker

For Your Next Deck Building Project?
Experienced Professionals: Our team has years of experience in the deck building industry, and we are committed to delivering the highest quality of service to our clients.
High-Quality Materials: We use only the best quality materials for our deck building services, ensuring that your deck is durable, long-lasting, and looks great.
Customizable Solutions: We understand that every property is unique, and we offer a wide range of customizable deck solutions to meet your specific needs and preferences.
Affordable Pricing: We offer competitive pricing for all our services, ensuring that you get the best value for your money.
Excellent Customer Service: Our team is dedicated to providing excellent customer service, and we strive to ensure that our clients are completely satisfied with our work.
If you are looking for a reliable and professional deck building company, look no further than our team. Contact us today to schedule a consultation, and let us help you transform your property with a functional and visually appealing deck.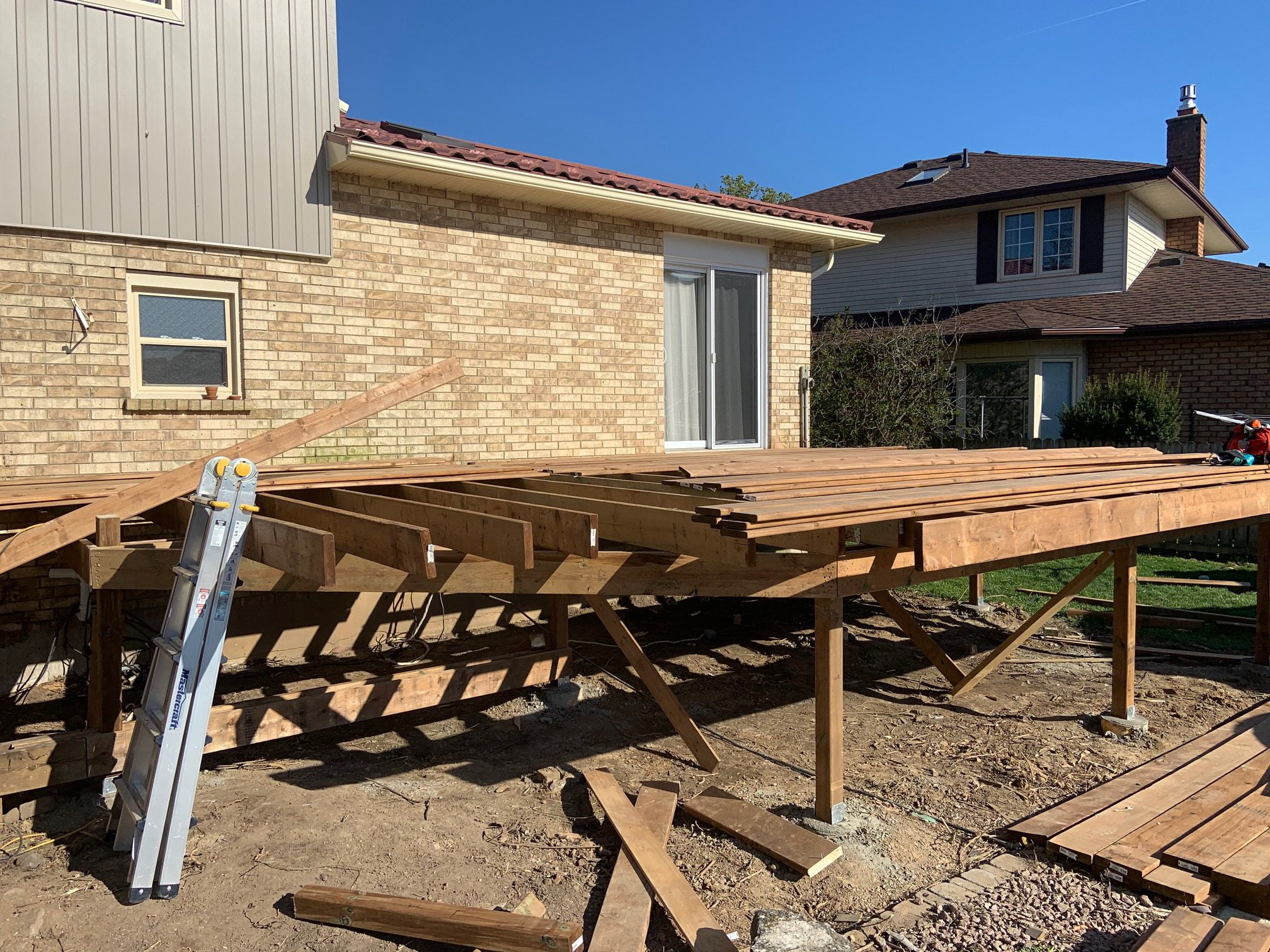 What Materials Can You

Build My Deck

Out Of?
Master Decker, a leading deck builder in South-Western Ontario, specializes in using a range of materials for crafting bespoke decks. For those preferring the charm of natural wood, Master Decker offers options like durable cedar and cost-effective pressure-treated lumber, both known for their resilience and aesthetic appeal.
Moving towards modern materials, Master Decker excels in using composite decking, a durable blend of wood fiber and plastics. Composite decking is beloved for its longevity, minimal upkeep, and consistent aesthetic appeal. It stands up well to the elements and is resistant to splintering, warping, and rot, making it ideal for families and pet owners.
Master Decker proudly partners with top-tier brands like Trex and Azek. Trex is celebrated for its eco-friendly composite decks, made from 95% recycled materials, with impressive resistance to fading, staining, and mold. Azek offers capped polymer (PVC) decking, which mimics the look of natural wood while offering superior resistance to weather and wear.
In addition to decking materials, Master Decker enhances decks with high-quality aluminium, vinyl, or glass railings, amplifying your deck's safety and aesthetics. Ultimately, Master Decker is committed to tailoring decks to clients' lifestyles, aesthetic preferences, and budgets, with the goal of providing lasting satisfaction and enjoyment.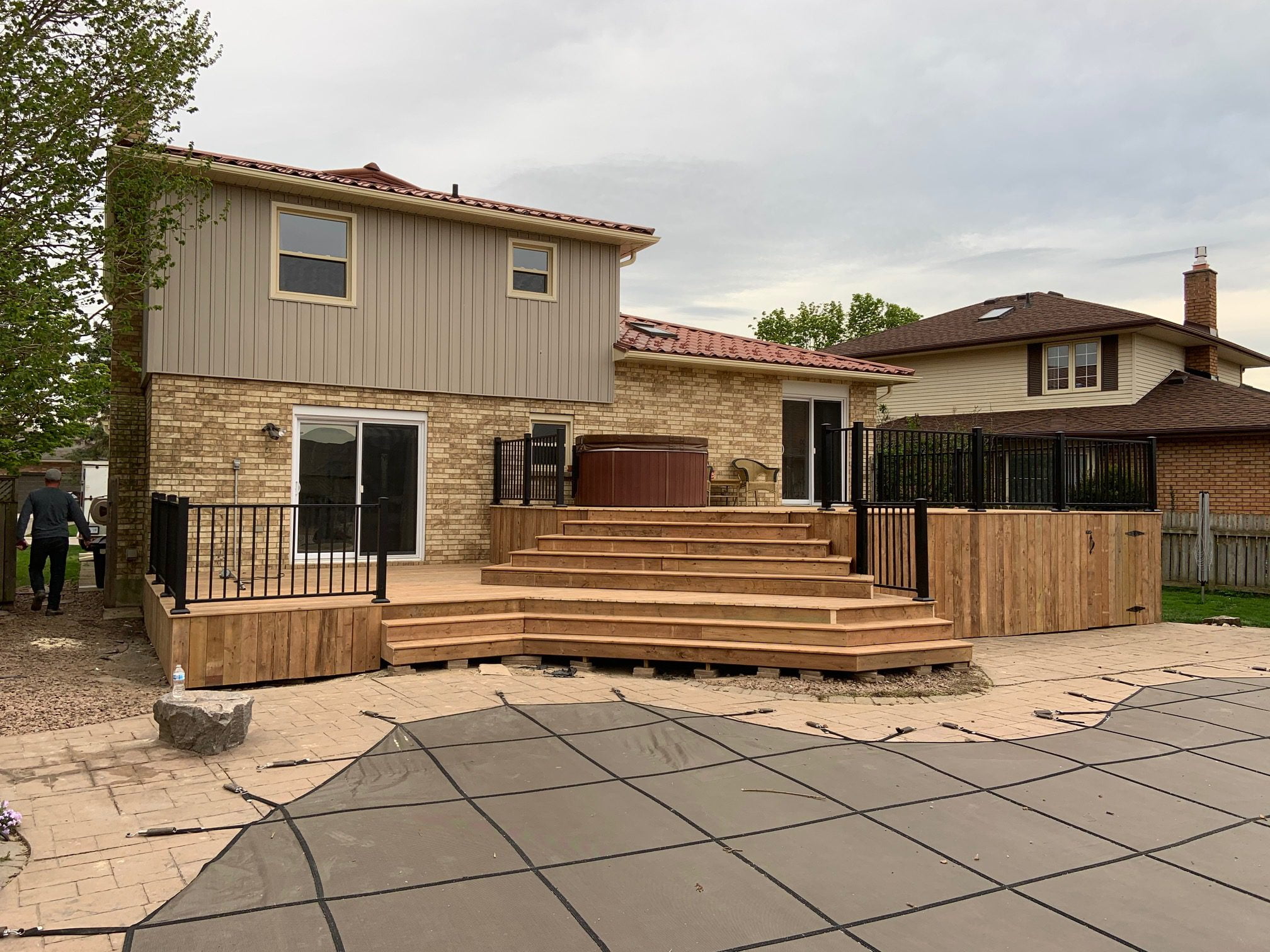 Benefits of

Building a Deck

Today
Increased Outdoor Living Space: Having a deck in your backyard adds a whole new dimension to your outdoor living space, allowing you to entertain and relax in a comfortable and visually attractive area.
Enhanced Home Value: Decks can increase the value of your home, especially if they are constructed with quality materials and properly maintained.
Outdoor Entertainment Area: A deck is a great place for outdoor parties and gatherings. You can set up seating, tables, and other features to make it an ideal spot for entertaining family and friends.
Increased Curb Appeal: Decks can add visual interest and appeal to your home's exterior, increasing its curb appeal and making it more attractive to potential buyers.
Added Privacy: A deck can provide a more private area to relax and enjoy the outdoors, away from the view of neighbors or passersby.
Outdoor Cooking: Deck designs can include an outdoor kitchen, allowing you to grill and enjoy meals outside in a comfortable and convenient setting.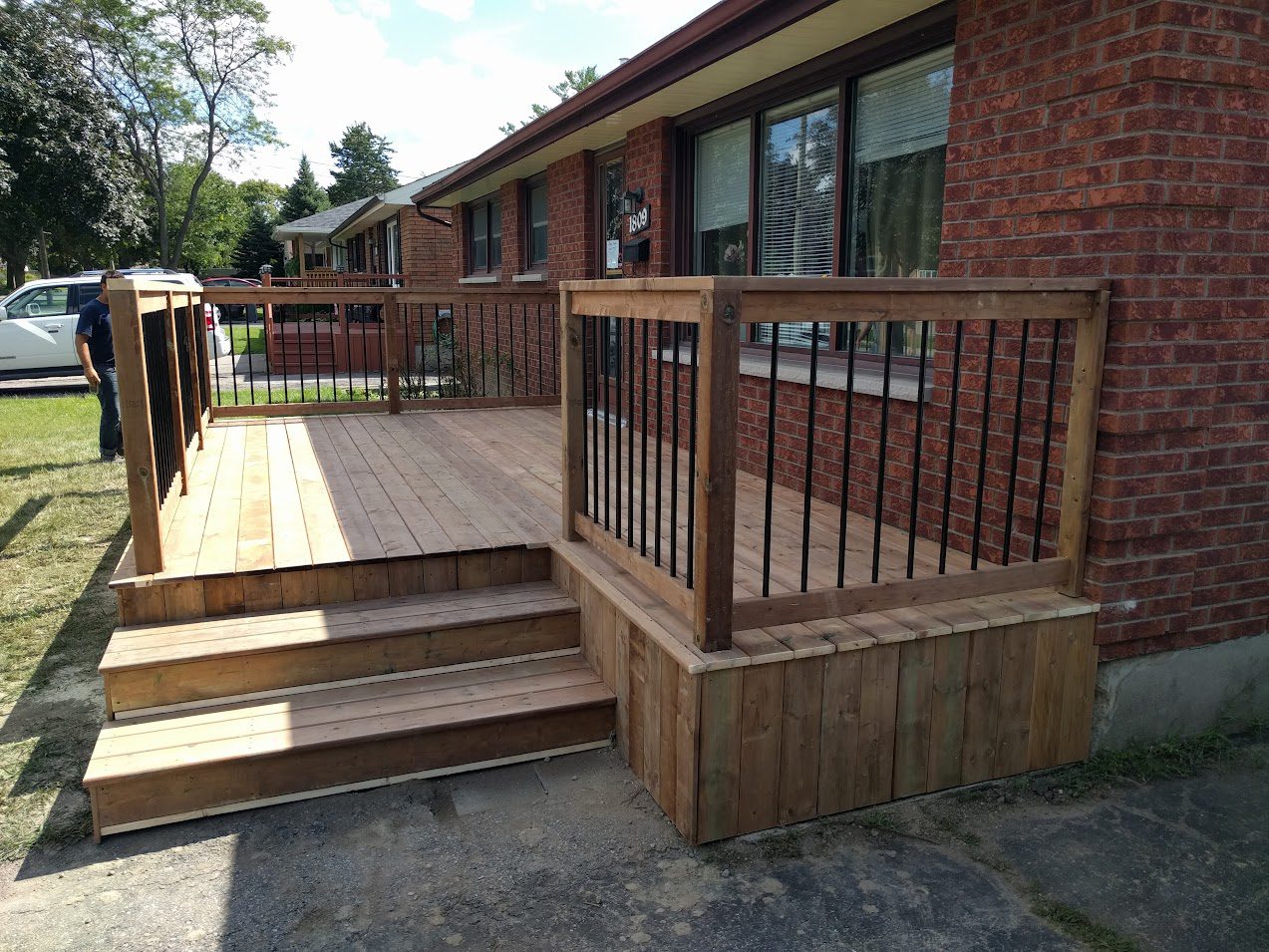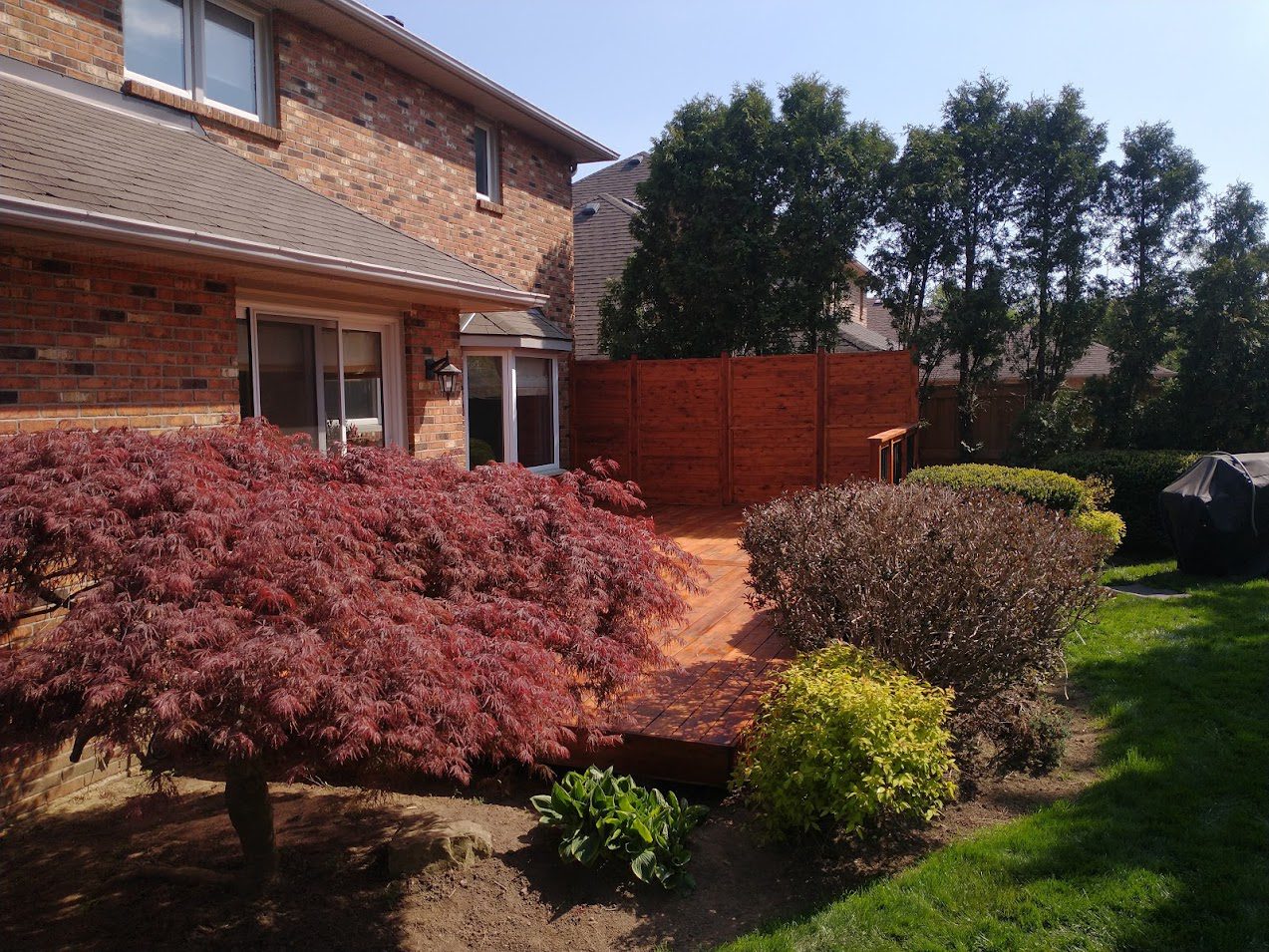 Frequently Asked

Deck Building

Questions
Question 1: What sets Master Decker apart from other deck building companies?
Answer: Master Decker has a distinguished reputation in South-Western Ontario for providing exceptional deck building services. We have a skilled team of professionals that not only excel in deck construction but also offer a range of services such as deck staining and sealing. Our comprehensive service allows us to handle every step of the process, from initial design to post-construction maintenance. We work with a variety of high-quality materials, including leading brands like Trex and Azek, ensuring a durable, long-lasting, and beautiful deck for our customers.
Question 2: I want to extend the lifespan of my existing deck. Does Master Decker provide services for that?
Answer: Absolutely! At Master Decker, we understand the importance of maintaining and preserving your deck to ensure its longevity. We provide deck staining and sealing services that protect your deck from the elements and daily wear and tear. These services not only improve the durability of your deck but also enhance its aesthetic appeal, keeping it looking fresh and new for years to come.
Question 3: Can Master Decker accommodate unique or custom deck designs?
Answer: Yes, we can. Master Decker prides itself on crafting decks that are as unique as the homeowners we serve. Our expert team will work closely with you to understand your specific needs, preferences, and lifestyle. This ensures the final design is not only visually appealing but also functional and reflective of your personal style. Whether you want a multi-level deck, built-in seating, or a specific pattern or layout, we can turn your vision into a reality.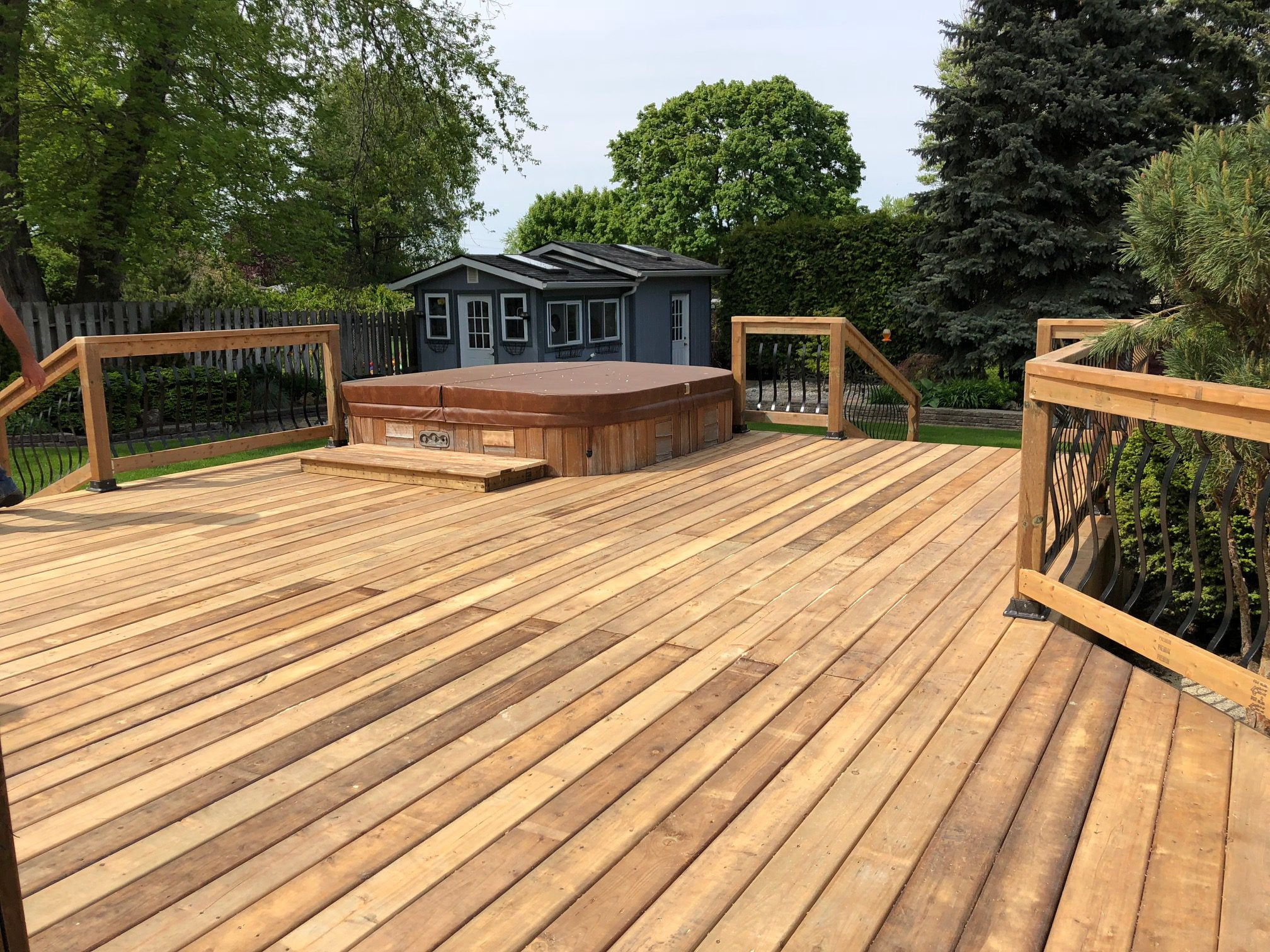 Interested in Starting Your Deck Project?
Get in Touch Today!